Mr Gu from Guandong ,whose company is specialized in refrigerated truck compartment ,which needs good waterproof performance carriage floor. He learned from
Alibaba that ZNSJ can manufacture
bamboo carriage flooring
, thereby communicated with our sales manager. He also done a test after receiving our samples and
compared them with the previously used.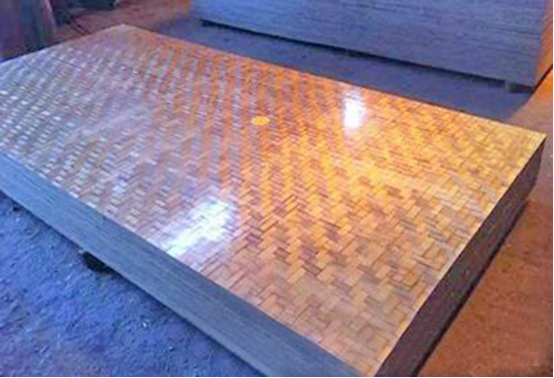 The one they used before is wooden flooring, and there appears some problems in the process of using, the strength is not good enough and the waterproof preference
is poor that directly affect the using life of flooring. However , our bamboo carriage flooring have high strength, good toughness,waterproof, anti-corrosion, and no
deformation. Mr Gu personally visited our factory and watched a series of production processes including the finished products, finally he was conquered by the quality of
our products and then ordered a batch of bamboo carriage flooring, specifications respectively 1220*2440*18mm and 1220*2440*20mm.
Currently this batch of bamboo carriage flooring have a single row of production at our factory, ZNSJ will certainly guarantee product quality and best wishes Mr Gu's
business is booming.
If you are interested in ZNSJ bamboo carriage flooring or have other questions , welcome to call +86 7386872220 or send email to znsj@znsjplywood.com,and we will
wholeheartedly service for you 24 hours.
-----------Editor: Angela Zhang
Copyright:http://www.znsjplywood.com, Please indicate the source if reprint .
Pre: ZNSJ 680pieces Bamboo Pallet exported to Brunei
Next:Back To List