Nowadays, steel frame formwork has been applying into a growing number of major enterprises and engineering projects,meanwhile, Shandong PRIMA Formwork Co., Ltd
mainly service in the USA and European market with high-grade steel frame formwork. Therefore, the success key why PRIMA Formwork choose ZNSJ is due to the uniform
thickness of
bamboo plywood
.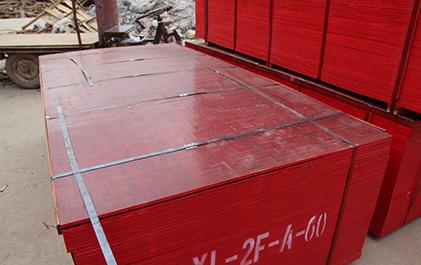 In December of 2015, Shandong PRIMA Formwork Co., Ltd left message on our linkedin profile, and wanted to learn more about 12mm bamboo plywood .They use
bamboo plywood to high-grade steel frame formwork which is supplying into the USA and European market , so what is the most important for them is the uniform
thickness of bamboo plywood. Manager Han told our sales manager that they purchased bamboo plywood from Jiangsu, but their quality was not very stable which had caused a lot of unnecessary losses, thus they decided to change another supplier with a stable quality under consideration.They has repeatedly stressed the hickness uniformity must be controlled, and the thickness tolerance should be within ± 0.5mm,and each board should control the fixed value. And there will be with a reat influence if not control well.Therefore,our Sales Manager Jia reflected this problem to our factory in time according to their requirements. Mr han came to our factory and had a field visit and done a test for our products ,which confirmed that ZNSJ bamboo plywood are in full compliance with their requirements for thickness tolerance,
and ordered 3520pieces of 1380*1220*12mm bamboo plywood.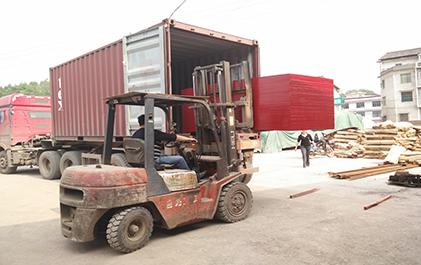 The reasons why Prima formwork chose znsj is not only because of uniform thickness of bamboo plywood which can meet their needs but also because of ZNSJ better
work attitude.
If you are interested in ZNSJ bamboo plywood or have other questions , welcome to call +86 7386872220 or send email to znsj@znsjplywood.com,and we will
wholeheartedly service for you 24 hours.
-----------Editor: Angela Zhang
Copyright:http://www.znsjplywood.com, Please indicate the source if reprint .
Pre: ZNSJ is designated as the only bamboo plywood supplier for Kariba South Extension Project by Sinohydro Zimbabwe Limited.
Next:ZNSJ bamboo plywood was chosen to build warehouse loft