Please allow me share with
bamboo plywood manufacturer
ZNSJ visiting Dubai from April.1st to 10th (including Dubai Wood Show From April 4th-6th ).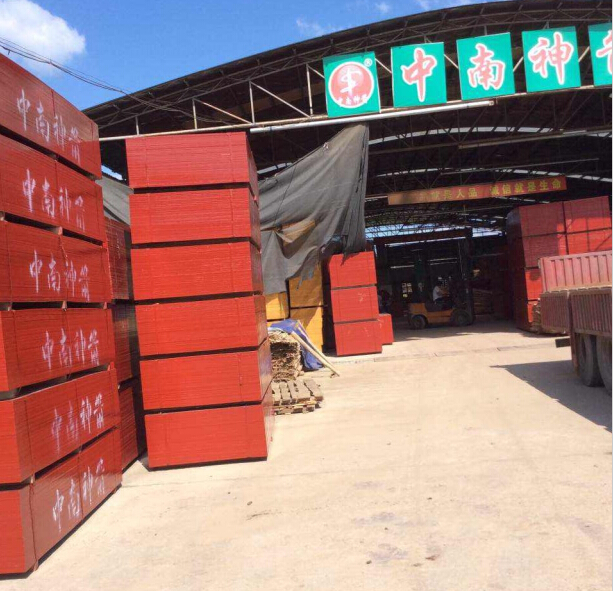 bamboo plywood manufacturer
---ZNSJ
Dubai Wood Show is the only professional wood and wood machinery exhibition in the Middle East which have obtained International exhibition Union UFI certification.
2016 Dubai Wood Show held at the Dubai International Convention and Exhibition Center, and the exhibition is divided into seven pavilions, which attracted 225 exhibitors
more than 40 countries around the world, Therefore it's the honor to attend this show for our foreign team. As the only one China Pavilion bamboo plywood exhibitor,
ZNSJ exhibitors fortunately have the opportunity at the show met President Chen from China National Building Materials Group (CNBM), Mr Chen introduced ZNSJ to
foreign friends and told them that ZNSJ is the largest most powerful
bamboo plywood manufacturer
in China, meanwhile, Mr chen analyzed and transmitted for foreign
friends that bamboo plywood have considerable foreign market and have the irreplaceable advantages, moreover, Mr chen reached a cooperative relationship with ZNSJ
after the wood show. ZNSJ will be leveraging the rapid expansion of China Building Materials Group's mature platforms in Dubai and other mature platform other African
countries.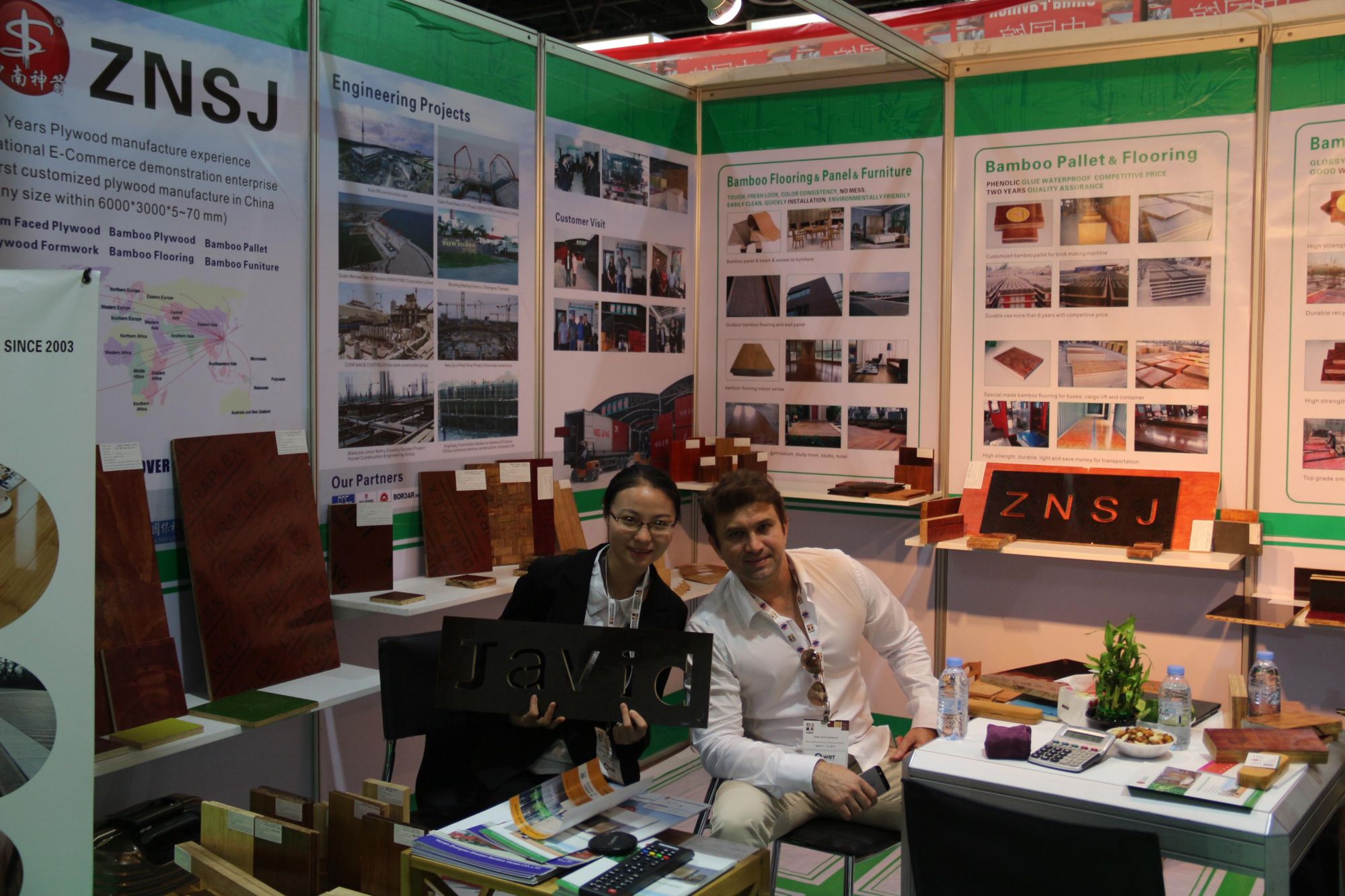 ZNSJ in Dubai Wood Show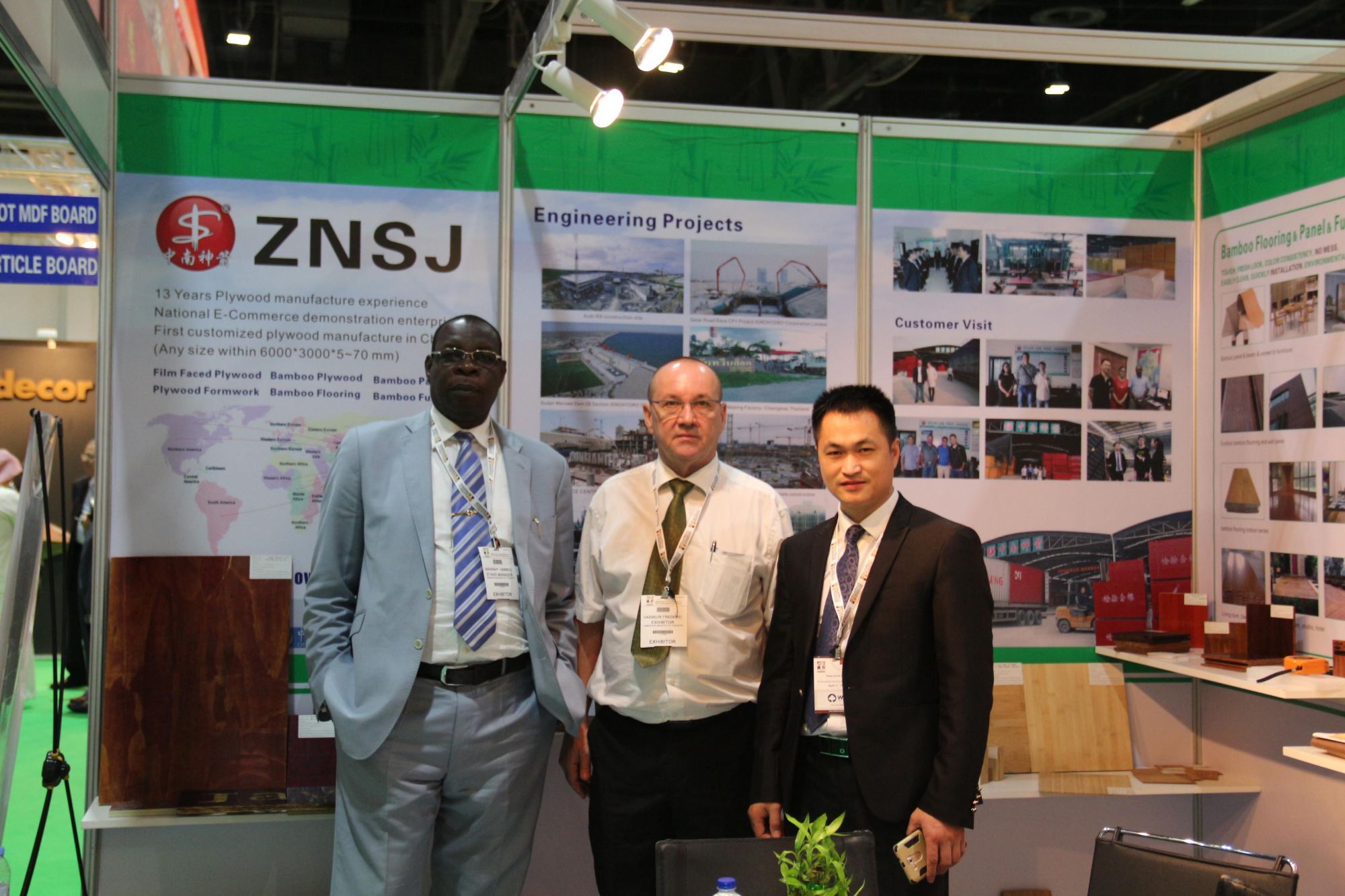 ZNSJ in Dubai Wood Show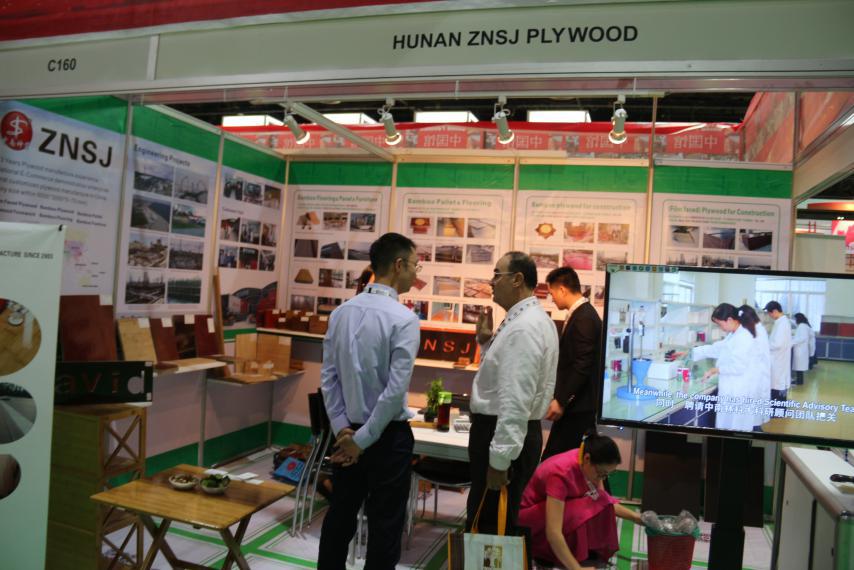 ZNSJ in Dubai Wood Show
The harvest from this wood show can not be shared in one or two sentences,which opening up our horizons and creating a new situation of ZNSJ
bamboo plywood manufacturer
going into the international market.
If you are interested in ZNSJ
bamboo plywood manufacturer
or have other questions , welcome to call +86 7386872220 or send email to znsj@znsjplywood.com,and we will wholeheartedly service for you 24 hours.
-----------Editor: Angela Zhang
Copyright:http://www.znsjplywood.com, Please indicate the source if reprint .
Pre:ZNSJ-Bamboo plywood Supplier will attend PAK-CHINA BUSINESS FORUM 2016
Next:Bamboo Plywood Factory--ZNSJ Welcomed The First Guests From Thailand 2016