Bamboo plywood factory
---ZNSJ is not only the home court of domestic construction formwork industry. With the construction projects in developing countries of Southeast Asia and Africa growing constantly, the demand for formworks also increase greatly.Except tha supply bamboo plywood for domestic engineering,ZNSJ also have focused on foreign markets.
Three international friends from America and Mexico arrived and visited ZNSJ again in the end of October, and they were very prepared this time that they wanted to add carbon fibers into
bamboo plywood
and formed a new carbon fiber composite materials, which is a big breakthrough for ZNSJ and the whold bamboo plywood industry. And this kind of bamboo plywood will apply in automobile, wind power generation,aviation and aerospace areas insteading of alloy materials. Our Chairman and foreign trade colleagues accompied this three international friends to test the strength of bamboo plywood in our factory. Thousands of words is less than a simple experiment. It is so easy to pass this test under 20-50 tons of pressure, ZNSJ bamboo plywood is so headstrong.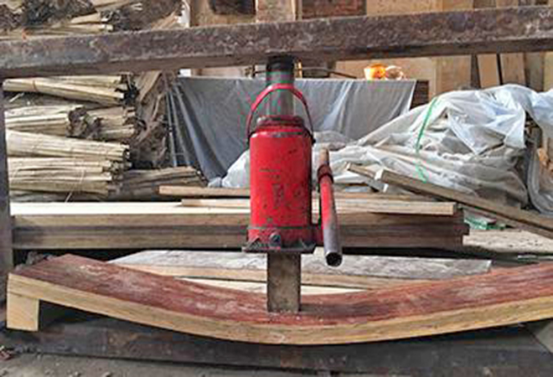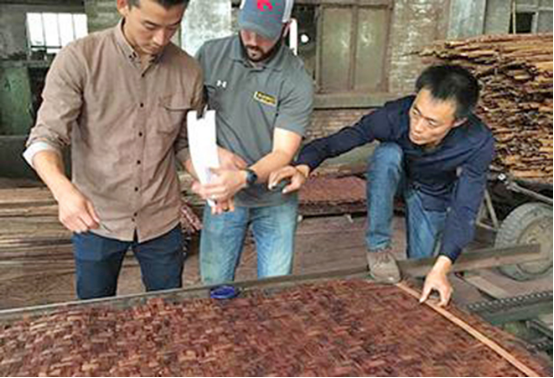 Currently ZNSJ
bamboo plywood factory
have been exported in large quantities to Southeast Asia, Africa, the Middle East, South America, Russia and other countries and regions. Preliminary statistics, the amount of Zhongnan Shenjian bamboo plywood this year has exceeded 18% total exports last year, the exports of this year will exceed 30% last year.
If you are interested in ZNSJ
bamboo plywood factory
or have other questions , welcome to call +86 7386872220 or send email to znsj@znsjplywood.com,and we will wholeheartedly service for you 24 hours.
-----------Editor: Angela Zhang
Copyright:http://www.znsjplywood.com, Please indicate the source if reprint .
Pre:Where can manufacture special bamboo plywood ? Rongcheng Kangpaisi told you --ZNSJ
Next:Bamboo plywood is used as elevator subplate