There is not unsuccessful thing only if you work hard no matter what you do.Most of factories used thick bamboo curtains to manufacture bamboo plywood in 2005, in order to improve the using times , ZNSJ made a greater effort whatever cutting into slices ,soaking or hot pressure including the trial to the site. It didn't manufacture all thin curtains
bamboo plywood
until 2006 and officially put into use.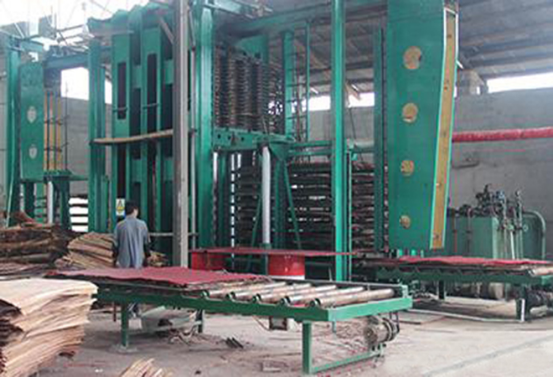 Bamboo plywood ready for hot pressing
A lot of factories cannot manufacture the
special bamboo plywood
according to customers' special specification requirements in many cases, but ZNSJ always have a courage to try, develop and meet customers's demand in order to reach customers' goal. In early August,Mr Han called to ZNSJ about bamboo plywood through his friend.We knew that Mr Han supplied bamboo plywood
for elevator companies through communication , and the thickness he wanted was 6mm. Mr han had looked for a long time in the market but also went to many factories , but everything is in vain.He found us casually and consulted whether we can manufacture 6mm of bamboo plywood. Then our sales manager told him we had rich experience and can supply samples so that he can test whether can meet their requirement. About August 10th, Mr Han called again and told us that they were very satisfied with the quality of our samples but there were a requirement the thickness of each board cannot be less than 6mm. Our sales manager ensured that the thickness can bu up to 6.5mm because we will manufacture this kind of bamboo plywood
with all thin curtains at the same time put a more layer curtain uner high temperature and hot pressure to enhance the thickness.Mr Han ordered 200 sheets 1220*2440*6mm
bamboo plywood
for elevator subplate from us after comfirming the price, thickness and quality at last.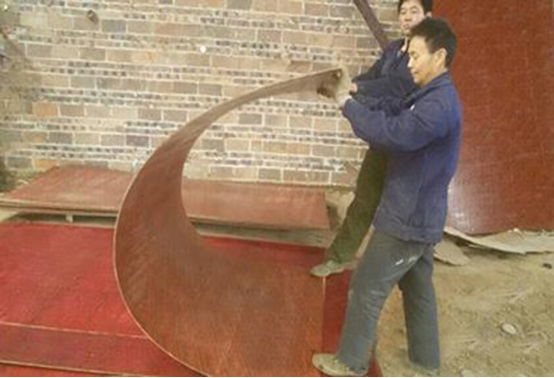 Test the bending strength of 6mm bamboo plywood
We adhere to " focusing on high quality and best service "as our business aim even through small orders,not for how much commission, not for promotion, not for completing the task, just only for one more people who trust us in our life, thanks for all of you!!
If you are interested in ZNSJ
bamboo plywood
or have other questions , welcome to call +86 7386872220 or send email to znsj@znsjplywood.com,and we will wholeheartedly service for you 24 hours.
-----------Editor: Angela Zhang
Copyright:http://www.znsjplywood.com, Please indicate the source if reprint .
Pre:Bamboo plywood factory---ZNSJ focuse on overseas markets
Next:Pallet for block brick machine ---Indian customers choose ZNSJ