Please recall how did you spend the Mid-Autumn Festival this year?? With your family?? With your friend?? With your lover?? Or on short tour or sleep at home?? Either way, i believe both of us are in happy.However, ZNSJ also spent a especial Mid-Autumn Festival because our faraway guests from Tanzania visited our factory and spent special festival with us.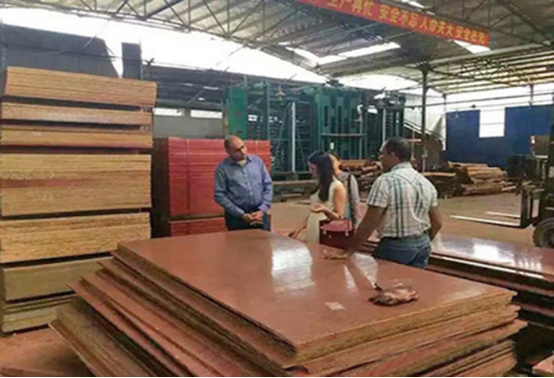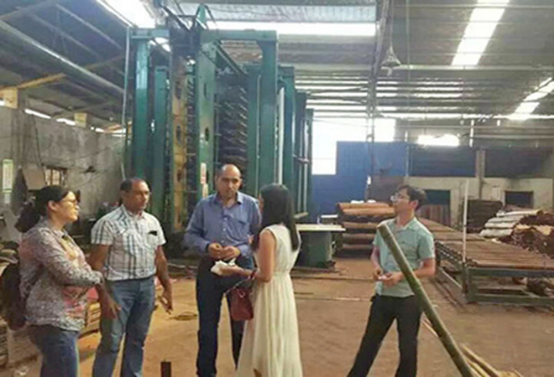 Field visit in our factory
Tanzania Boss company is a trading company in collection of construction engineer and building materials trading company, and the CEO contacted and maintained with us through emails, also learned about the quality of our
bamboo plywood
in details, and payed close attention to our export business to their country simultaneously, and they confirmed to visit our company in the Mid-Autumn Festival finally .We discussed about the main manufacturing process, quality controlling, the correct using methods and other issues of bamboo plywood together, furthermore, introduced how to judge whether the quality of
bamboo plywood
is good or not (there are 3 ways):
1、Look---smooth surface, more smooth,better quality;
2、Listen---more loud and silvery the voice is when lift and shake the board, better quality;
3、Tread--- Hung the plywood about 1M distance, then it can bear several audit in the meantime and will not break, or the quality is not good;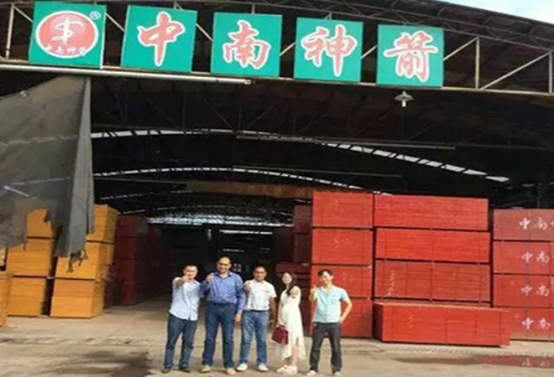 Our company prepared for traditional customs after visiting factory to spend China's traditional Mid-Autumn festival and ate moon cakes together with our faraway guests from Tanzania. Boss hoped there will be more business cooperation chance with us and extend the plywood market in Tanzania together. ZNSJ believe and look forward to more cooperation!
If you are interested in Zhongnan Shenjian high strength
bamboo plywood
for have other questions, welcome to call +86 7386872220 or send email to znsj@znsjplywood.com, and we will wholeheartedly service for you 24 hours.
-----------Editor: Angela Zhang
Copyright:http://www.znsjplywood.com, Please indicate the source if reprint .
Pre:SINOHYDRO BUREAU 11 CO.,LTD. chose ZNSJ for bamboo plywood for bridge construction
Next:Boyida exported ZNSJ bamboo plywood to their wholesale building materials supermarket chain in Tanzania